Accreditation

UMT is accredited by the Distance Education Accrediting Commission (DEAC, www.deac.org). The DEAC is listed by the U.S. Department of Education as a nationally recognized accrediting agency. The Distance Education Accrediting Commission was founded in 1926 to promote good educational standards and ethical business practices in distance learning institutions in the United States. In 1955, DEAC established its independent nine-member Accrediting Commission, which shortly thereafter gained the recognition from the U.S. Department of Education. In 2003, DEAC gained the recognition of the Council for High Education Accreditation (CHEA).

UMT is an institutional member of Council for Higher Education Accreditation (www.chea.org). CHEA is a private, nonprofit national organization that coordinates accreditation activities in the United States. CHEA is largest institutional higher education membership organization in the United States with approximately 4,000 accredited colleges and universities and more than 60 participating national, regional, and specialized accrediting organizations.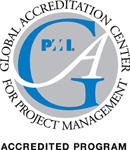 UMT's Project Management degrees (Master of Science in Management, Project Management; Master of Business Administration, Project Management; Master of Science in Computer Science and Information Technology, IT Project Management; Doctor of Philosophy on Management) earned Specialized and Professional Accreditation by the Project Management Institute Global Accreditation Center for Project Management Education Programs (GAC, www.gacpm.org).
UMT is also a Global Registered Education Provider of PMI (PMI, www.pmi.org). PMI is the leading international nonprofit professional association in the area of Project Management.

UMT is authorized to operate an institution of higher education, to enroll students, and to award associate's, bachelor's, master's and doctoral degrees by the State Council of Higher Education for Virginia (www.schev.edu).
UMT is approved by U.S. Citizenship and Immigration Services of U.S. Department of Homeland Security to accept F-1 visa international students to study at UMT's campuses in the United States.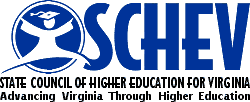 The U.S. Department of State has approved UMT as a designated sponsor for the Exchange Visitor Program, which enables foreign students to study at UMT in the United States on a J-1 visa.
UMT is approved by the U.S. Department of Veterans Affairs to provide education and training to veterans and active duty military personnel using the various GI Bill® programs (www.gibill.va.gov).
UMT has entered into Memoranda of Understanding (MOUs) with certain organizations. In 2004, UMT and Defense Acquisition University (DAU, www.dau.mil) entered into an MOU related to acquisition management and project management programs. In 2006, UMT and National Technical Information Service entered into an MOU related to online degrees and certificates in project management and acquisition management.
Links

www.ed.gov - U.S. Department of Education
www.chea.org - Council on Higher Education Accreditation (CHEA)
www.deac.org - Distance Education Accrediting Commission (DEAC)
www.pmi.org - Project Management Institute (PMI)
www.dantes.doded.mil - Defense Activity for Nontraditional Education Support (DANTES)
www.gibill.va.gov - G.I. Bill Programs
www.dau.mil - Defense Acquisition University (DAU)